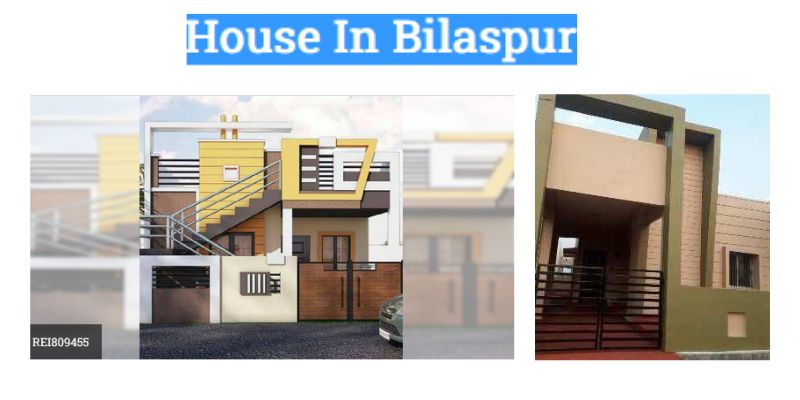 The real estate market in India is growing at a phenomenal pace with several options to buy, sell, and rent properties in India. For most people, owning a home brings a sense of pride and freedom. Buying a house is certainly one of the biggest decisions that one makes in their life. Investing your hard-earned money and life's savings into buying a property isn't easy. Bilaspur in Chhattisgarh is emerging as an important city of the state. This is the second largest city of Chhattisgarh which is beautifully located on the bank of the famous Arpa River. It is also listed as one of the 100 Indian cities to be developed as a smart city. One can lead a good life and explore the rich heritage and urban culture growing together in the rapid development happening in the city. Bilaspur has amazing residential options in terms of the affordable housing society, independent houses, and luxurious residential projects. Purchasing a house for sale in Bilaspur ensures you get robust healthcare facilities, modern transport infrastructure, and good localities with basic amenities like water, electricity, and internet.
Buying a house is the first step you take towards building long-term wealth. So, everyone wants to take utmost precaution before buying it so that they do not regret their decision later.
How Location plays a key role when Buying a House for sale in Bilaspur?
Whether you are buying or building a home, location is a crucial factor to consider because you can easily change the condition and interiors of any house but one thing which cannot be changed is the location. If your property is located in a good area, it will be more in demand and may even seek a higher selling price. The same property size located in the undeveloped area will not have nearly the same appeal and will not generate nearly as much demand. When you buy your property in a good location, upfront you may pay a little more, but buying in a good location means you have profitable returns in the future.
The location of your house determines the following things -
Quality of life
School and college choices
Commute time
Social interaction
Finding a house for sale in Bilaspur at fair prices with modern amenities and a suitable location is not easy. If you are thinking of buying a house in Bilaspur, consider these few location factors:
Proximity and connectivity
Nobody likes to live in a location which is far away from the key parts of the city because if your property is at an isolated location, it will lend you numerous issues. If you have children, this factor will likely top your consideration list. Make sure that you have proximity to the basic amenities like schools, hospitals, shopping centers to save crucial time in the future. The residential property you are going to buy has a good road and highway connectivity. Also, enquire if metro or the local train, bus services, and auto-rickshaw services are available in the locality to ensure easy commutation.
Neighbourhood and lifestyle
The neighborhood is one such factor that plays an influential role in the quality of life, and you should always make sure that you choose a good one. A great neighbourhood will have adequate safety for you and your family and availability of civic amenities such as restaurants, shopping complexes, medical facilities, schools, and other recreational areas. All these shared key factors offer you a complete living.
High rental rates and Good Resale Value in Future
If the property is in a desirable location where most people are moving then you can surely expect appreciation in its value shortly. The demand for the location of the property directly influences the rental rates along with the resale value which means you can get profitable opportunities.
Future Development
It is not only the present facilities that matter, but also the upcoming developments that will increase the property value. So always ask the developers or agents for plans for schools, hospitals, public transport, and other public infrastructure that can substantially improve property values ​​in the area.
The Bottom Line
With each passing year, the real estate market of Bilaspur, Chhattisgarh is enormously growing and the residential property market is touching greater heights of turnovers and offering profitable opportunities to invest money. Therefore, make sure to properly plan your budget and choose your location for a house for sale in Bilaspur wisely which offers a peaceful environment along with comfortable commuting options.